For three quarters of the year your college dorm room is essentially your home away from home. Between sleeping, studying and hanging out, its important that dorm room decor is not only comfortable but also functional. While countless house are spend deciding on color schemes and bedding options, one often neglected area are your dorm room walls. Utilizing that dorm room wall space in an effective manner is a great way to add a personal touch to your small sanctuary. Here are some great dorm room wall decor ideas!

1. Sticker frames. Punching holes and hanging artwork are sometimes strictly prohibited in college dorms and these wall sticker frames can be a great alternative. Simple place over the top of poster prints or photographs for a stylish way to accentuate any artwork.


2. Dry erase calendar decal:
Between lecture schedules and assignment deadlines organizing your college timetable can easily be one of the most stressful experiences of the semester. These
dry erase calender decals
are an excellent way to keep track of all activities. Their peel and stick makes them super easy to attach to dorm room walls without the need for any adhesive.
3. Monograms:
What better way to personalize your space than with a wall monogram. These can be custom made from etsy in a variety of colors and designs to match your dorm room decor. Monograms would also make the perfect addition to any sorority house bedroom.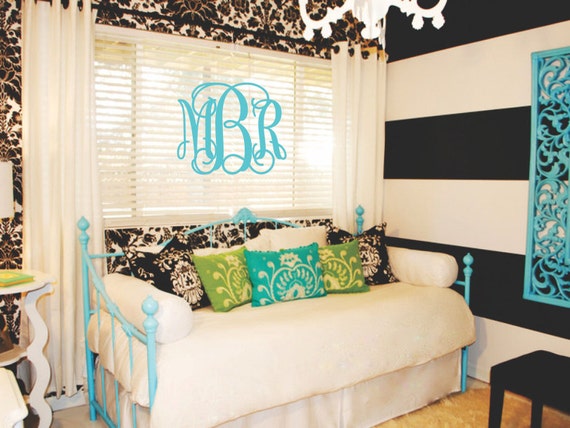 4. Inspirational quotes:
Adding
inspirational quotes
to your walls is a great way to remind you of the reason you are in college in the first place: to achieve your dreams. Having the right guiding words around can really provide motivation and inspiration when times are tough.
5. Decorate with accessories:
Dorm room space is often limited meaning storage can become a major issue. Often accessories like bracelets, earrings and necklaces can get thrown in drawers and forgotten about! However jewelry is a great way to make original wall art. Use some
simple wall hooks
and put those one of a kind pieces on display.
6. Bulletin board:
Dorm room
bulletin boards
are an essential college item. They are a great way to keep organised and post important reminders for upcoming events. Many dorm rooms come complete with built in corkboards which can be easily personalized with some wall paper or cute colored paper. If your dorm room comes without don't forget to
add one
to your shopping list.
7. Decals:
As painting your dorm room will be strictly prohibited, using
wall decals
is a great way to bring color and personality to your small space. Decals are peel and place stickers that are available in a
variety of fun designs and colors
. Most importantly they are 100% removable and are thus a perfect decor idea for dorm room walls.
8. Laundry line:
A laundry line across your dorm room wall is an easy and inexpensive DIY wall decor idea. Simply attach a line of string across your wall using tape or nails and place some
wooden clothes pegs
on the string (paperclips also work quite well). Then hang any pictures or momentos you want to display. And if you make some new college memories you want to keep close then you can easily change the hanging images or just add more clothes pegs.
9. Fairy lights:
When it comes to dorm room wall decor nothing adds more ambiance or atmosphere than some
string lighting
. Christmas or fairy lights are usually a popular choice as they can be easily purchased in a variety of lengths and varieties.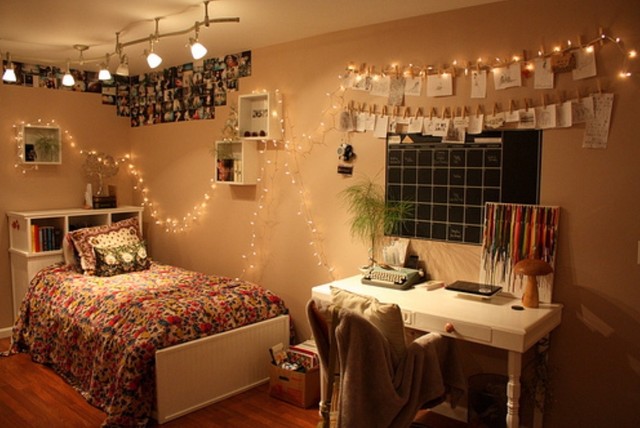 10. String state art:
Inevitably one of the hardest things about moving into your college dorm is being away from home. One way to keep this at bay is to keep some reminders of your home state close by. String state art had become a big decor trend in recent months and can be easily crafted with a few simple supplies. Print off an picture of your home state and use as a template on a flat piece of wood. Place some small nails along the outline and wrap string around the nails to color the state design.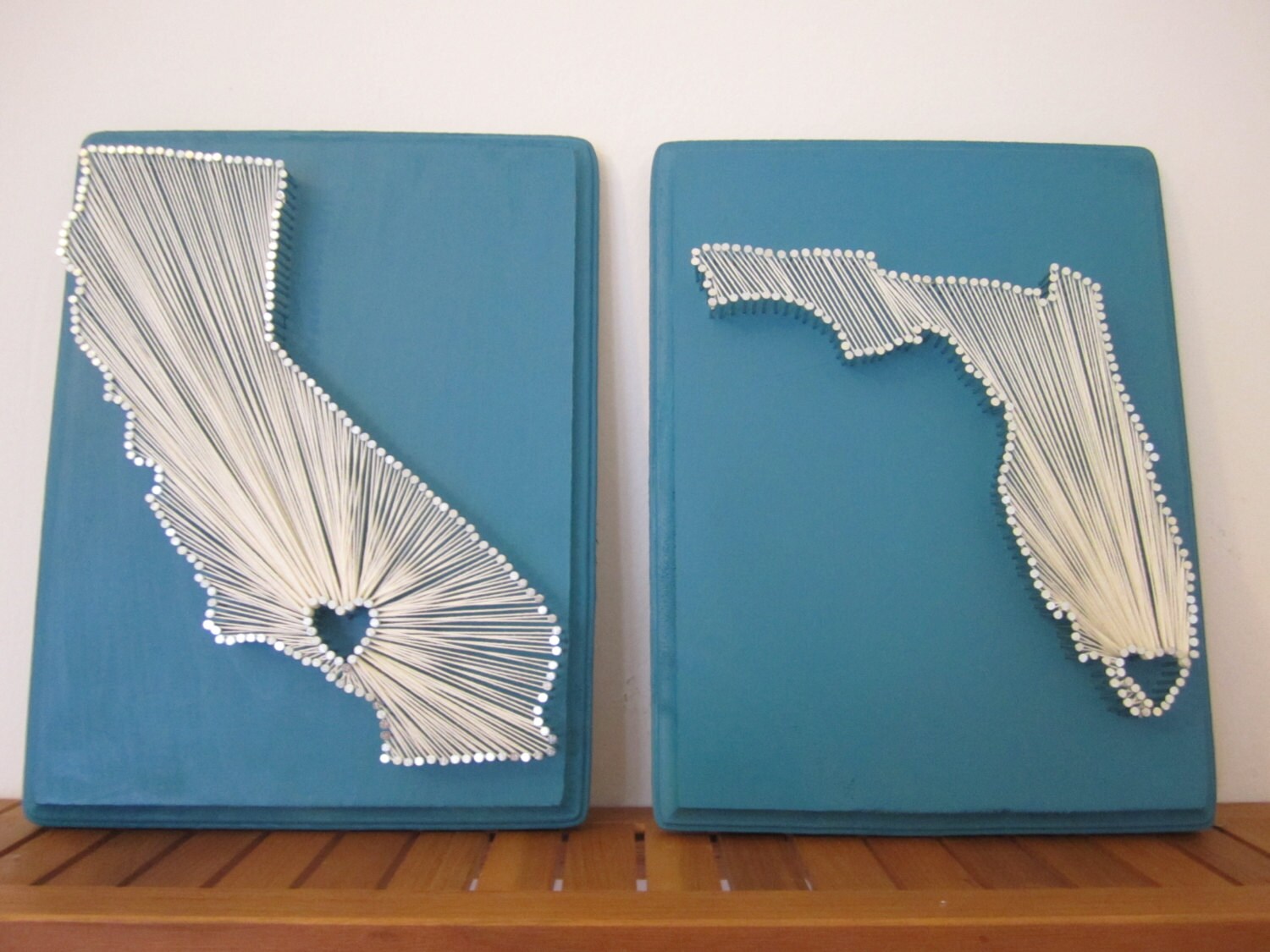 Have you any ideas for dorm room wall decor?