From the first moment I picked up a Harry Potter book and read that immortal line "You're a wizard Harry", I was spellbound. My teenage years (and many of my twenties) involved midnight queues to get my hands on the latest adventures and pilgrimages to the local cinema to see the books come to life on the big screen. While often mistaken for children's literature the books dealt with complex adult themes such as love, death and the power of friendship. Through the power of Harry Potter books I learned life lessons about courage and morality, and the struggle between good and evil, issues which we all face in the adult world. Some passages and lines in the books can be a source of inspiration and motivation in day to day struggles and quotes by Albus Dumbledore are some of my favorite of all time. Harry Potter themed wall art and prints can be a great decor idea and they are instantly recognizable and so beloved by Harry Potter fans of all ages. Here are some Harry Potter wall art ideas.

I love these Dumbledore quotes which always served as a guiding light to Harry when times were tough. They would be perfect in an office or over a desk space.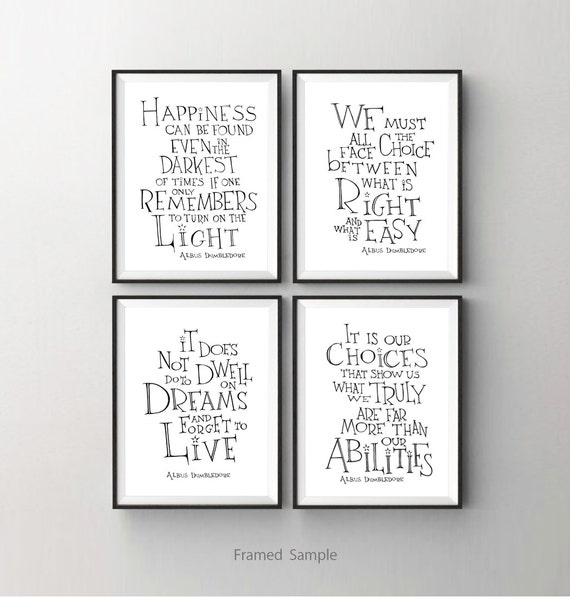 And wouldn't the opening line of The Marauder's Map be perfectly placed in a child's nursery or playroom.
And perhaps my favorite line in the entire series was when Snape displayed his unwavering love for Lily. Both beautiful and heartbreaking at the same time.